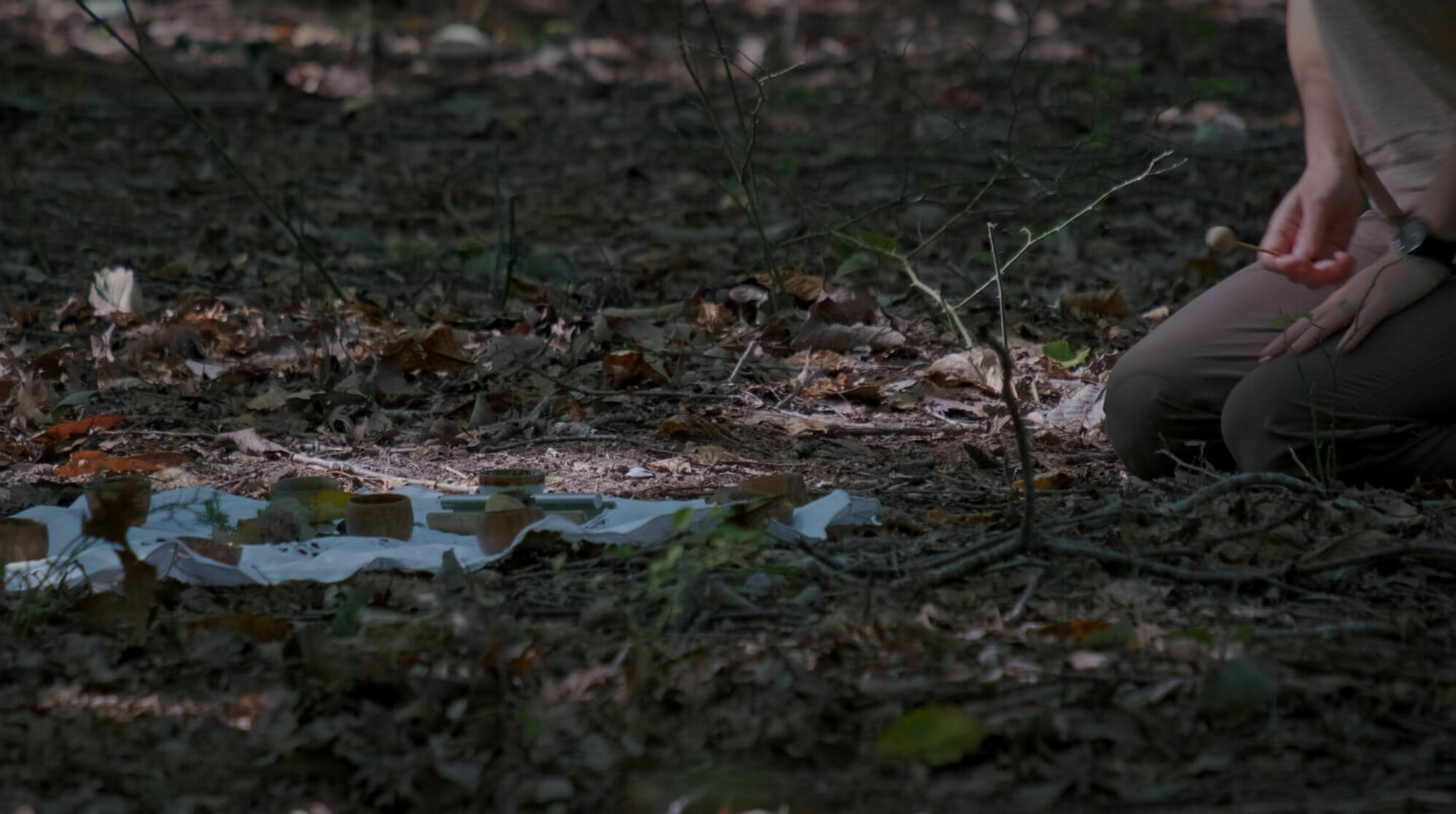 Your Guide
"The forest is the therapist, the guide just opens the doors." -Amos Clifford, ANFT
About Georgia
About Georgia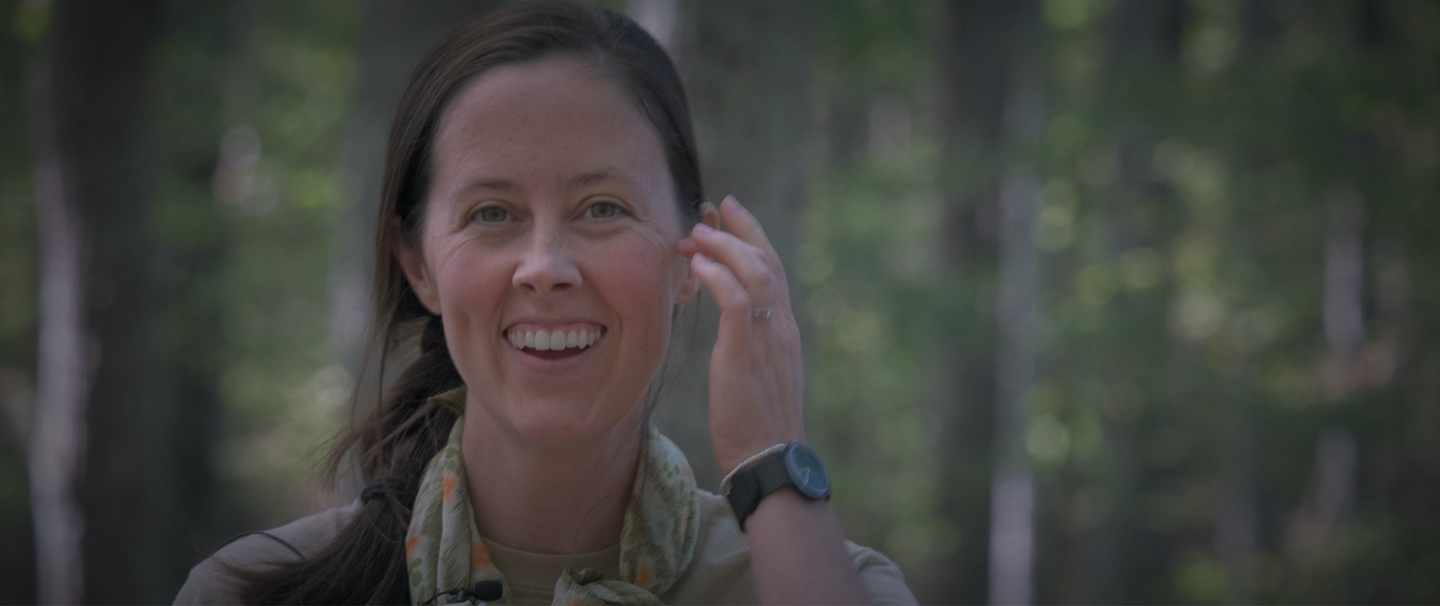 While teaching English in Japan, Georgia had surprise and admiration for the kindergarten culture. Nature was part of every day there, windows open, shoes off, animals being brought in to be studied. One could look out the big open windows and only see the bottoms of giant cedar trees, close and above on the hillside. Inspired, she researched forest-based preschools and stumbled upon the Association of Nature and Forest Therapy website. A new way to connect with nature for adults? She was very intrigued.

Moving back to the States, Georgia began herbal supplement guidance at a local pharmacy. She heard patients' stories about anxiety, depression, and fatigue again and again. "This is just not me," they'd say. It was clear that reconnecting with the healing power of nature, with the self, with time, and with others would serve not only individuals but the community as a whole. Georgia became a certified Guide with the Association of Nature and Forest Therapy and is passionate about helping Nashvillians connect with nature and themselves in a new way.
In addition to guiding and taking care of her two young daughters, Georgia is currently earning her Master's degree in Mental Health Counseling. She hopes someday to integrate her counseling practice with Forest Therapy for a full spectrum of healing options.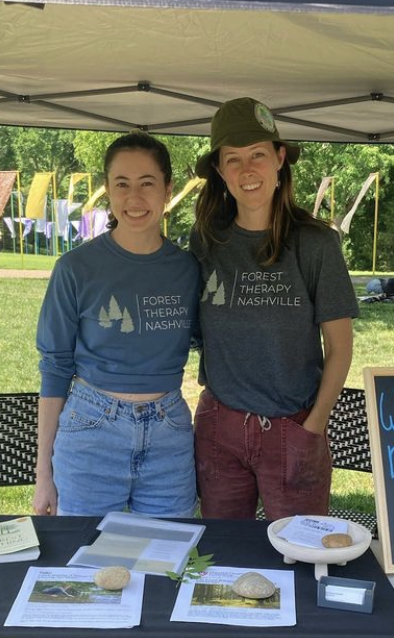 Adjunct Guide
Sarah Champion was the second practicing Guide in the Nashville area and brings a graceful, calm presence to her walks. She was inspired to undergo training after taking a Forest Therapy walk with Georgia and sometimes guides with Forest Therapy Nashville. Before finding Forest Therapy, Sarah "was successful in [her] field and felt [she] should be more grateful and settled, but instead had increased anxiety, sleep issues, body pain, and general feelings of being unwell." After training, she "stepped off the ledge, left the job, and finished [her] certification to be a Nature & Forest Therapy Guide." She launched
Forest Walk With Me
and loves bringing this practice to our community. We're happy to have her in the guiding community and she looks forward to meeting you!